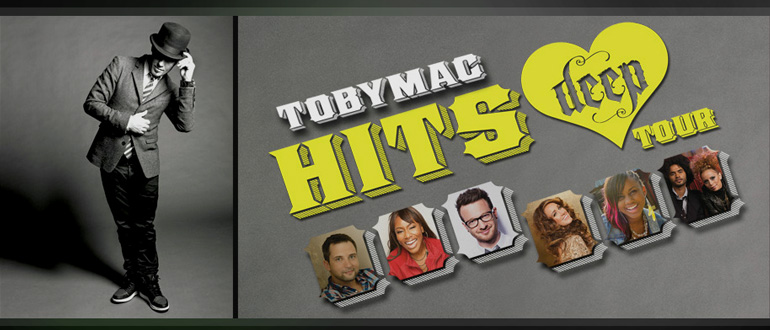 We had the privilege of attending the Toby Mac Hits Deep Tour yesterday. It was AWESOME!
TobyMac
,
Brandon Heath
,
Mandisa
,
Chris August
,
Britt Nicole
,
Jamie Grace
,
Group 1 Crew
all in one place praising the Lord, incredible.
We sang, danced, and rocked out to that "funky Jesus music" and had a great time. Little one was asleep nearly before we got out of the parking deck. Sweet things. They had a blast. I'm so thankful they love good Christian music that has such a positive influence on their lives.